Alisa Morov's cookbooks are available in many languages and countries and you can view all of them here
!
Meringue Magic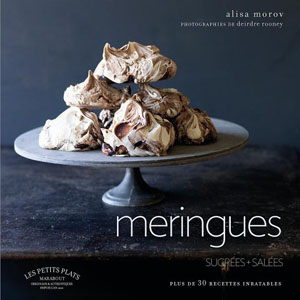 Parisian patisseries often have their windows piled high with pillowy clouds of meringues and it is here that Alisa Morov, an American in Paris, first discovered her love of these classic desserts. This love, bordering on obsession, is imparted through over 30 recipes ranging between simple crisp and chewy confections sandwiching whipped cream, to wild combinations like meringue sushi. Once you have mastered the basic techniques, which are clearly explained and handily illustrated at the start of the book, the world will be your meringue oyster.
Sensational Cupcakes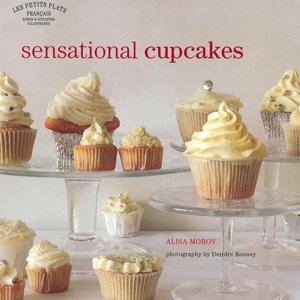 Cupcakes are still incredibly popular and the craze only seems to be spreading throughout the world. In this book you will find a less sickly-sweet take on the craze with sophisticated ideas like Chili-Chocolate or Earl Grey cupcakes alongside more classic buttercream-topped confections. Illustrations demonstrate icing and decoration ideas and techniques and equipment are clearly explained in the introduction.
Happy Gâteaux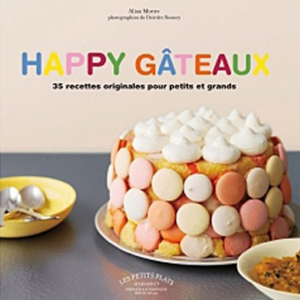 35 easy to make birthday cakes but with full effects: – homemade pastry inspiration: cakes that wow, but are not hard to make: passionfruit macaron charlotte, a maxi black forest, celebration tiramisu as well as some helpful cake decorating techniques: chocolate mirror icing, super creamy caramel, meringue spirals, and crystallized sugar. Cakes for any occasion: large cakes for up to 8 people and layer cakes.